About Us
Waking to the sound of waves crashing on the beach below; enjoying the view of the surfers making the most of the waves while you sip on a steaming cup of freshly brewed coffee on your private deck; and then slipping into the adjacent rim flow pool for a refreshing pre-breakfast swim. This is the kind of idyllic beach life that awaits visitors to The Sands @ St Francis.
Set in the exclusive enclave of St Francis Bay, the luxury getaway of choice for many of South Africa's who's who, as well as a favourite playground for sun and sea seeking holidaymakers. The Sands @ St Francis is just minutes from the village's centre, which makes it an ideal setting.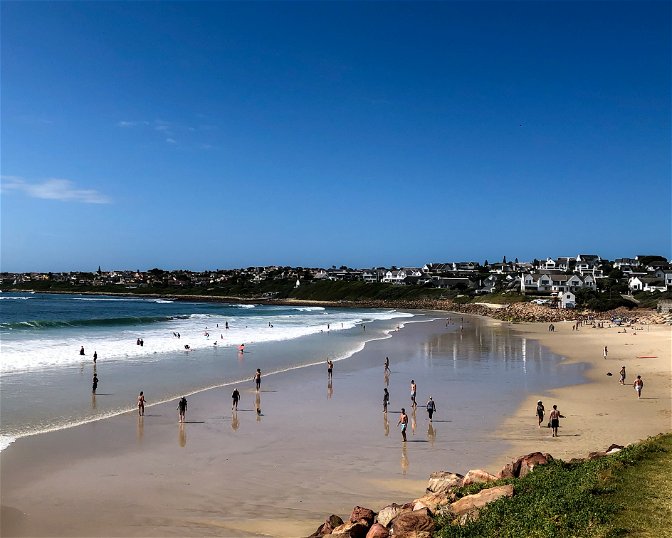 Making the Most of the Beach
Spoil yourself and visit and experience unique panoramic views of St Francis Bay. We are conveniently situated a few steps away from the beach. The Sands offer large picture windows that flood the upstairs lounge, a restaurant and cocktail bar with spectacular ocean views. A wide second floor veranda encourages guests to rest their elbows on its smooth wooden balustrades and quietly contemplate the ebb and flow of the tide below.
Five-star Accommodation
Each of the guest house's five luxuriously appointed en suite bedrooms also make the most of the addictive sea views, with large sliding doors and private decks strewn with comfy furniture. Once night falls, guests can sink into the glorious comfort of a steaming Jacuzzi bath before wrapping themselves in thick robes and enjoying the treat of a king sized bed, decked out in the finest Percale linen and topped with fluffy goose down duvets.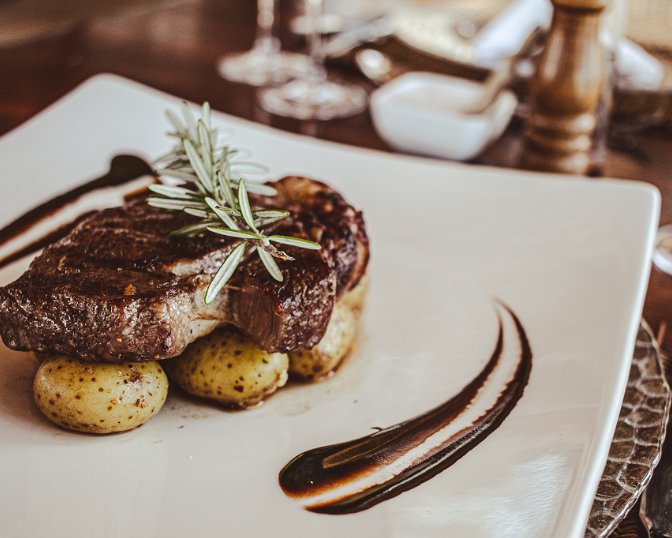 Delectable Dining
Dining at The Sands is an equally inviting prospect, thanks in part to the spectacular view and delectable cuisine. Breakfasts consist of a well stocked continental buffet and an interesting array of cooked breakfast options. Light lunches (fresh salads, sandwiches and wraps) are available on request.
While the a la carte menu has an eclectic range of options. To complete the meal, the staff are happy to recommend a bottle (or two) of fine South African wine from the well stocked Director's Cellar.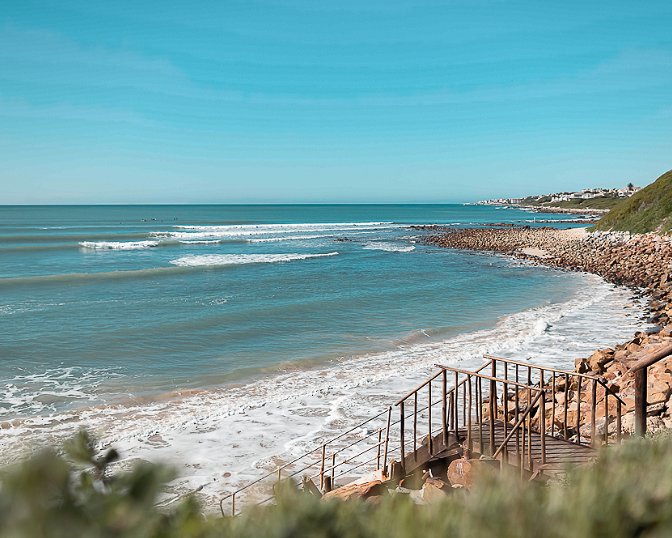 Sun and Sea Seeking
When not enjoying the ample comforts of their rooms, guests have access to not one, but two swimming pools, one overlooking the ocean, the other tucked away for those who prefer a bit more privacy. 
There is no doubt that visitors to St Francis Bay are always spoilt for choice when it comes to ways to enjoy the great outdoors, and what makes a day in the sun and sea even better is coming home to your very own luxurious beachside hideaway at The Sands @ St Francis.
Guest Reviews
The Sands - best place to stay!

What a beautiful place we have stayed on our family holiday! We received a warm friendly welcome even with welcoming drinks! the rooms were beautiful and the view was awesome! We came from Baviaanskloof and our vehicles were all full of dust and mud. The Sands gardener washed our vehicles which were inlcuded in our price! Whow that was a first for us! I really would recommend The Sands... Read this review

MARIE G

Bloemfontein, South Africa

Wow, exceptional place to stay

What a fantastic place to stay. Beautiful rooms with direct sea/beach acces and phenomenal views. Most friendly staff and great service. Breakfast as well as dinner are of exceptions quality. The dining room has spectacular views. Private parking is available.Nice hikes can be made just by leaving the garden. Top place

winningspirits

Haarlem, The Netherlands

The Sands Hotel

Everything was perfect ! The staff are so friendly and so professional. They made everything so perfect for my partner and myself. I would recommend them to anyone and everyone. The food is phenomenal and the view is absolutely stunning. Everything is organized so well and it was just such a lovely experience.

Storm_abbott

Port Elizabeth, South Africa

5* everything, all the way!!

Despite travelling a lot I have never actually written a review on here but my stay at the Sands has left me compelled to do so. Our room was one of the best / most characteristic I have stayed in with a lovely jacuzzi bath and and outdoor jacuzzi also overlooking the bay. Panoramic views of the beautiful ocean with their floor to ceiling windows was a wonder to... Read this review

sarah d

Crowborough, United Kingdom